People counting
holds no secrets for us.
Get reliable data with high quality people counters.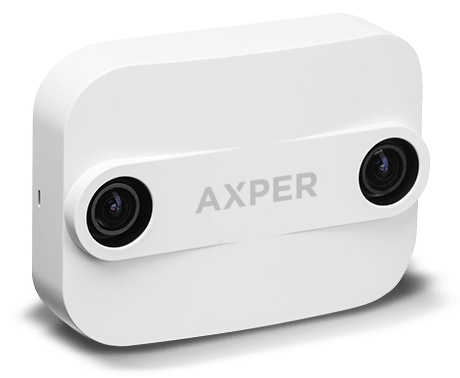 Track your performance indicators in real time.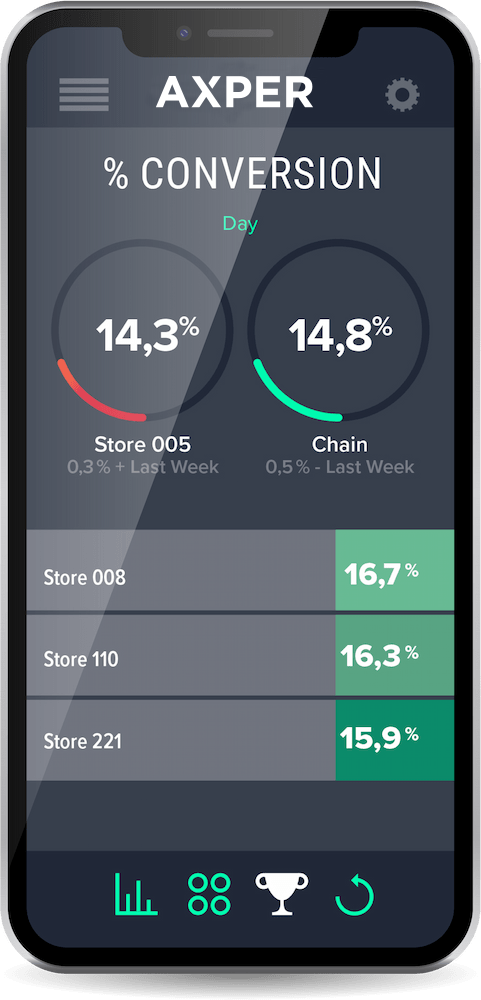 Make informed decisions based on quality data.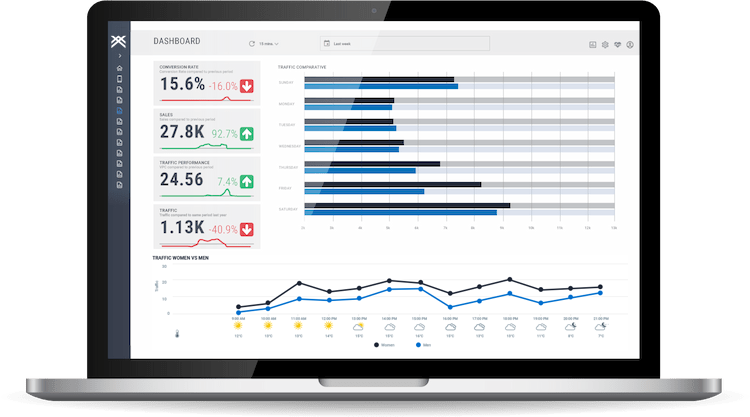 Tailor rent to actual traffic in each zone of your shopping mall.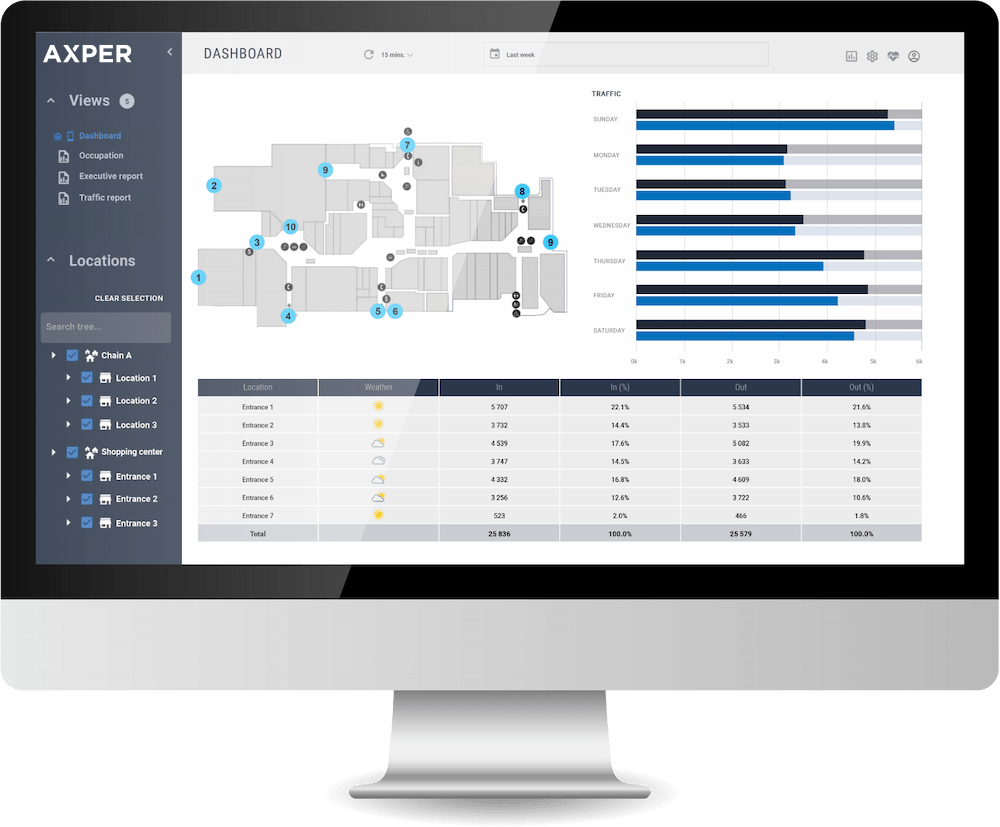 Occupancy and capacity management
Analyze your
data easily
to make

better decisions.
With its customer behaviour analysis software, Axper converts data from your retail store to relevant information to help you make the best decisions for your business.
---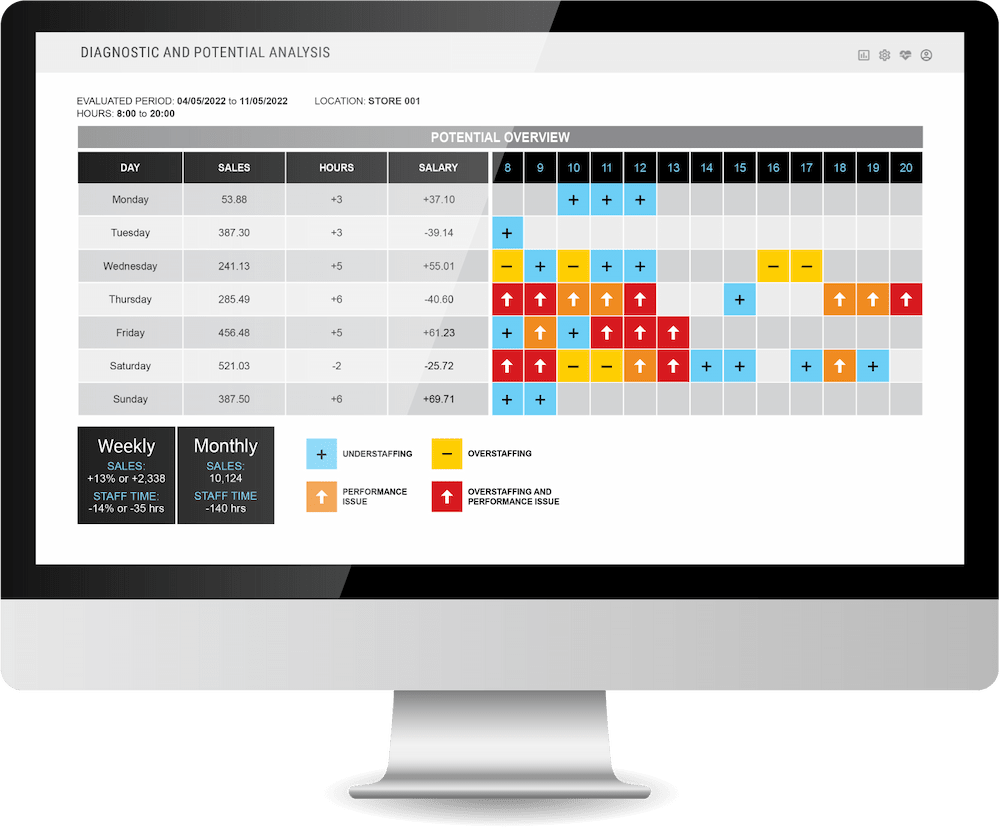 Looking for a truly
turnkey solution?
This is exactly what Axper offers! From the planning phase to the actual integration with your systems, and including data analytics expertise, customer support and training.