Corporate News
---
What's new?
Axper helps Quebec companies meet the health requirements of the Quebec government
Published on December 3, 2020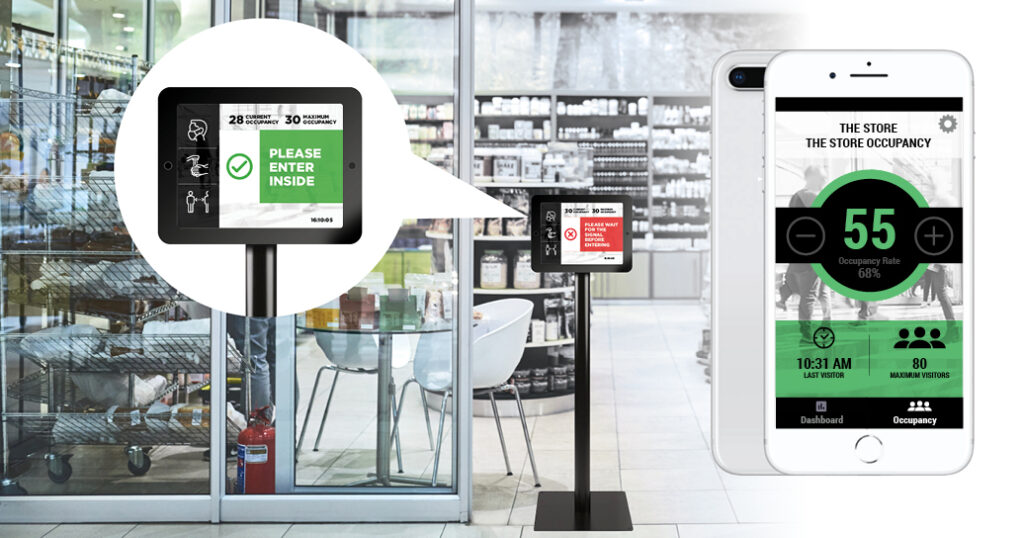 Richelieu – Ahead of Quebec government requirements, many Quebec businesses have already implemented technologies that allow social distancing measures to be maintained. In collaboration with Axper, the Quebec banners calculate in real-time the number of customers in their branches. When the limit is reached, it is displayed on an interactive panel at the store entrance and notifies the manager through a mobile application.
In addition to real-time occupancy, Axper deploys a virtual queue application to its customers and partners. In a fully automated formula, the customer registers on the platform when they arrive at the store. Subsequently, the customer receives notifications in the virtual queue and is informed when it is their turn. This solution avoids any gathering due to the queue.
Axper
Axper is a high-tech Quebec company specializing in automated traffic management and occupancy analysis. With more than 15 years of experience in this niche market, the company has deployed thousands of 3D sensors and artificial intelligence technologies worldwide. Axper's main sectors are the retail industry and smart building management. To learn more about the company, visit www.axper.com.
Press Contact
Karine Desjardins
450-658-2360 ext.238 | [email protected]