Resources
---
3D Vision Technology
People counting device
3D Camera
Stereoscopic (3D) Camera
This AI powered people counter offers the highest accuracy for counting at the entrance, in an area or throughout a complete building while differentiating adults, children, women, men and employees.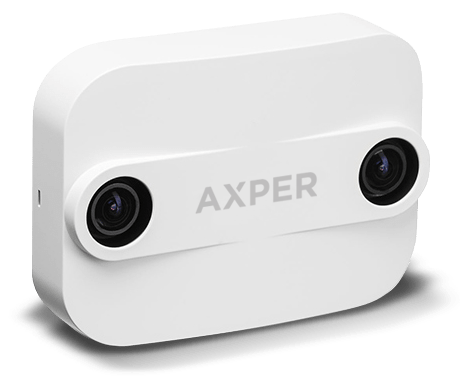 Guaranteed accuracy
in high traffic
3 dimensional vision
This counter calculates the depth within it's field of view in order to measure the height and the size of the object for the highest precision.
Extra Features
Differentiate the
counts of adults,
children, men
and women
Accurate in
any environment
Manage dwell
& Service time
Accuracy
Eliminates repeated entries or exits in the field of view
Possibility of not counting staff
Possibility to omit counting strollers or shopping carts
Counts the number of entrances and exits separately
No need to remove merchandise, displays or shelving under the counting zone
Installation
No special tools are needed to install the camera
Remote configuration, management and diagnostics
Communication TCP/IP
Powered via the network (PoE)
Maintenance
All-in-one device. No need for a data collector (eliminates failure points)
Validation of the counts from the possible recording by the camera
The camera is not affected by lighting and temperature changes
Flexibility
24/7 automatic counting
Counting increments every 5, 15, 30 or 60 minutes
Personalized data file format
Possibility of real time information
| Technical information | |
| --- | --- |
| Dimension | 13.0 x 9.4 x 3.0 cm |
| Weight | 250 g |
| Surface | Plastic • White or Black |
| Power supply | PoE IEEE 802.3af • Max 7 watts |
| Required illumination | Min. 2 LUX |
| Network | |
| --- | --- |
| Cabling | Cat5e or better |
| Ethernet | IEEE 802.3u, 100Base-TX |
| IP address | DHCP or static IP |
| Protocols | TCP/IP, DHCP |
| Time synchronisation | SNTP, Daytime Protocol, Owner |
| Delivery of data | IPv4, HTTP, HTTPS, 802.1x, DNS, TCP, UDP, DHCP |
| Software upgrade | TFTP |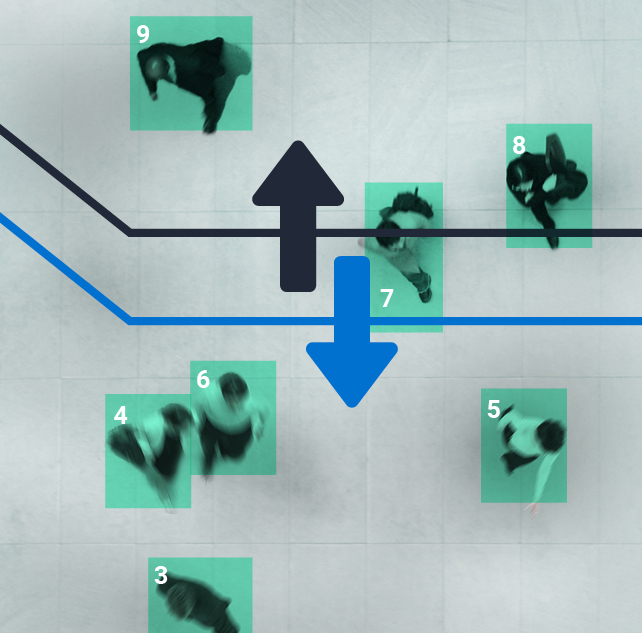 Remote view in real time of any site to configure counting line or zone or for validating the accuracy of the count.
In: 197
Out: 158
Other products datasheets for people counting and
occupancy and capacity management
How can we help you?
---
Axper's professionals enjoy helping their client find the right solution.
Our recommmendations are always packaged and priced to meet your objectives.
Fill in the form below and one of our advisers will get back to you.

Mandatory fields are indicated with an asterisk (*)
"*" indicates required fields