 Simple. Reliable. Efficient.
---
These are the words that
should describe your
counting solution.
Choose Axper
for a true, all-inclusive turnkey solution:
no upfront investment required
---
No initial investment required with our all-inclusive counting packages
Equipment and software installation and maintenance
Simple and intuitive analytics dashboard
Large array of standard and personalized reports
Easy integration with your internal systems
Customer support and training
24/7 equipment monitoring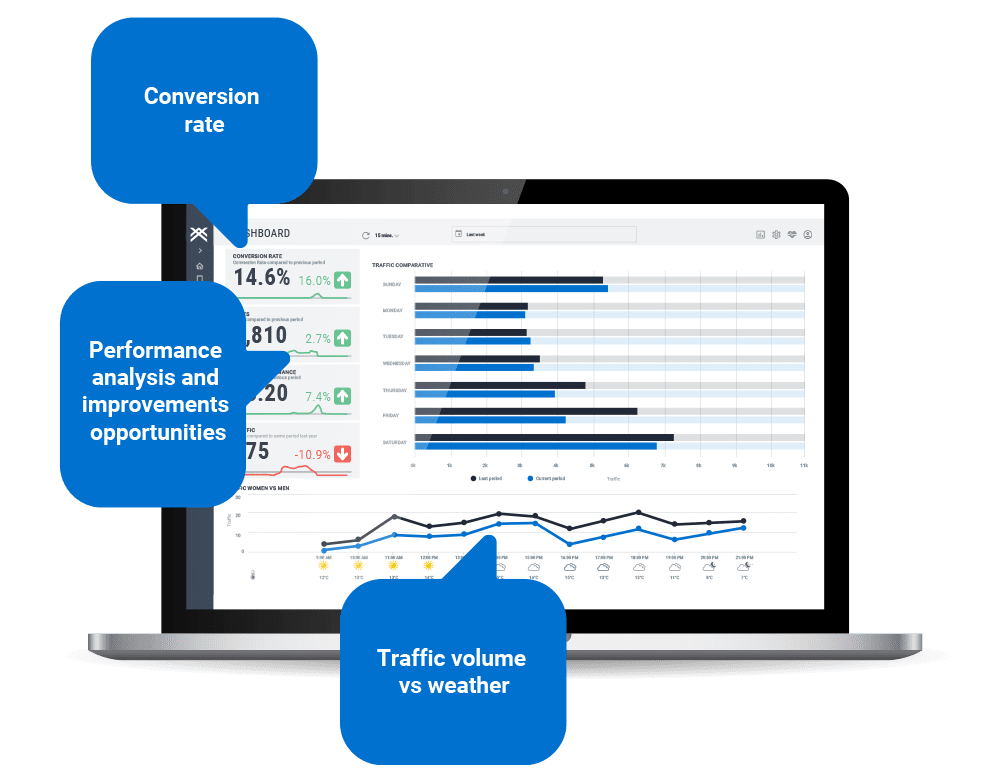 Key Performance
Indicators
All the performance indicators you need are presented in a simple and user-friendly interface, so you can make the right decisions at the right time.
---
Track performance in real time
Recommended actions
Customizable dashboards
Executive reports
---
5 Fundamental Elements to Succeed
Axper mobile
Application
Track and compare performance in your stores wherever you are.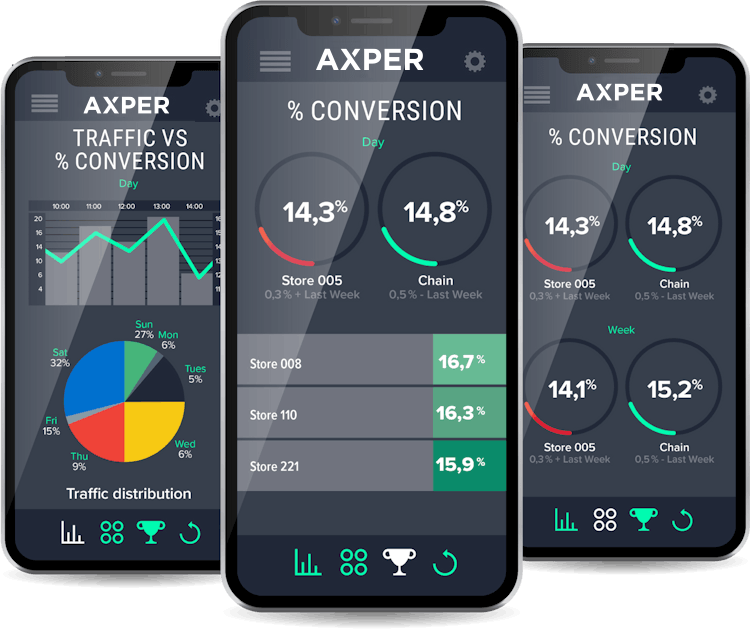 Understand
your customers
behavior at a glance
Axper's analytics software is a flexible tool to gain a clear understanding of your customers' movements. Each level of management gains useful information to make good decisions, make a difference in your company and ensure sustainable growth.
Identifies heat zones
Calculates average time spent in each zone
Counts the number of stops per zone
Allows improved merchandizing, marketing strategies and customer support
---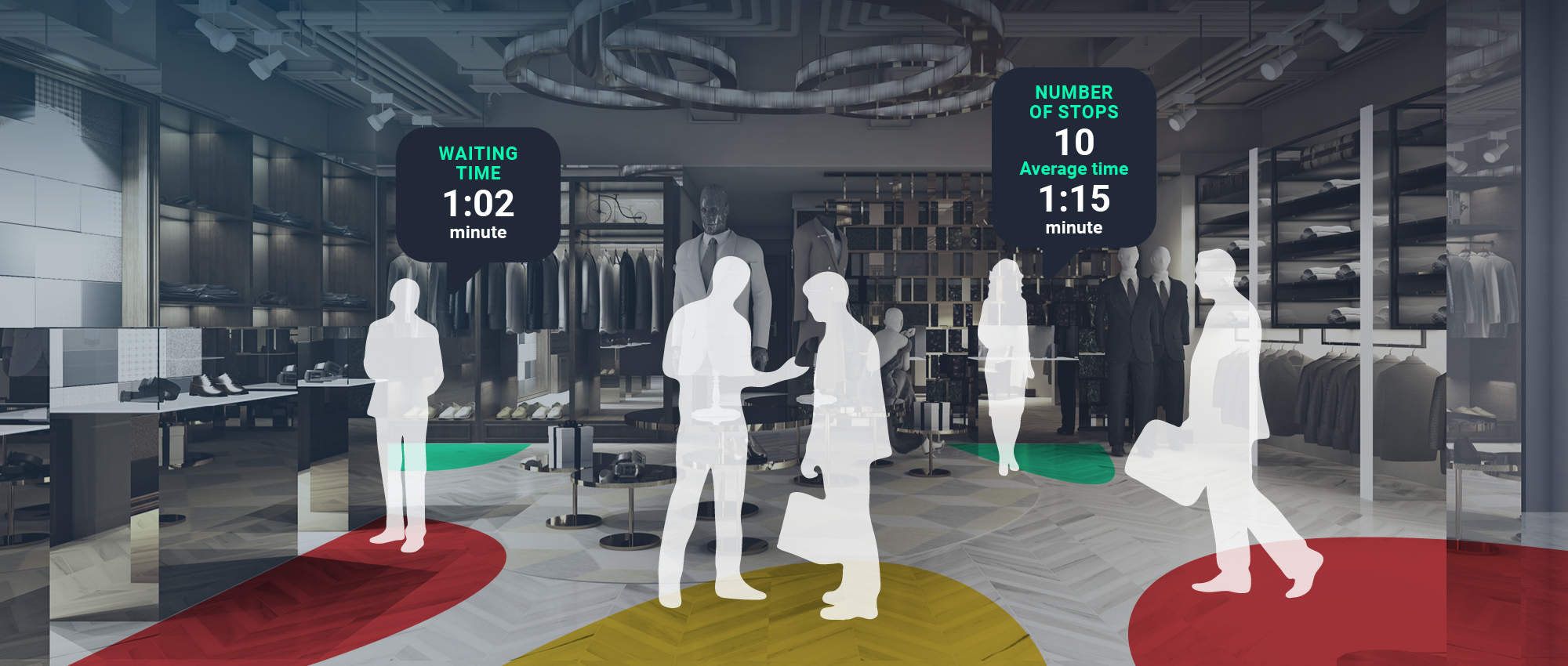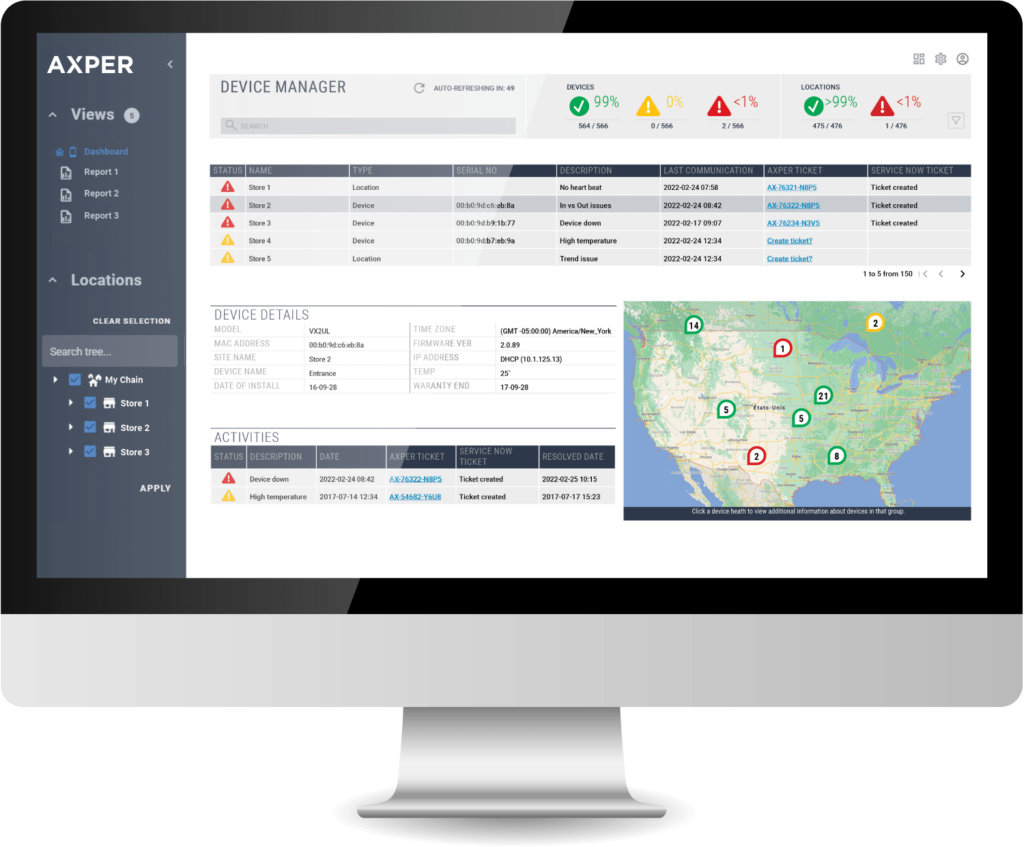 Equipment Monitoring
Our monitoring software is on alert 24/7 to identify any problem with your equipment.
Our experienced and multilingual technical support team ensures high performance at all times.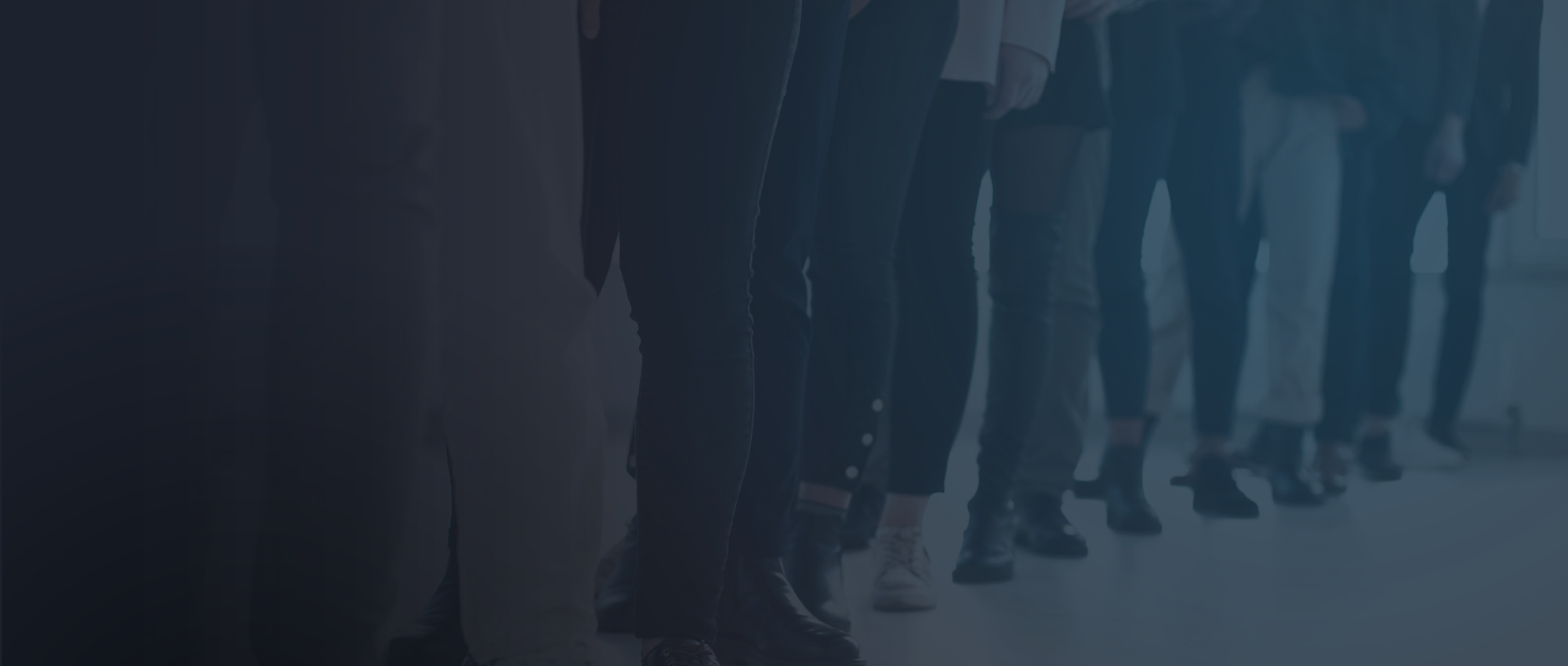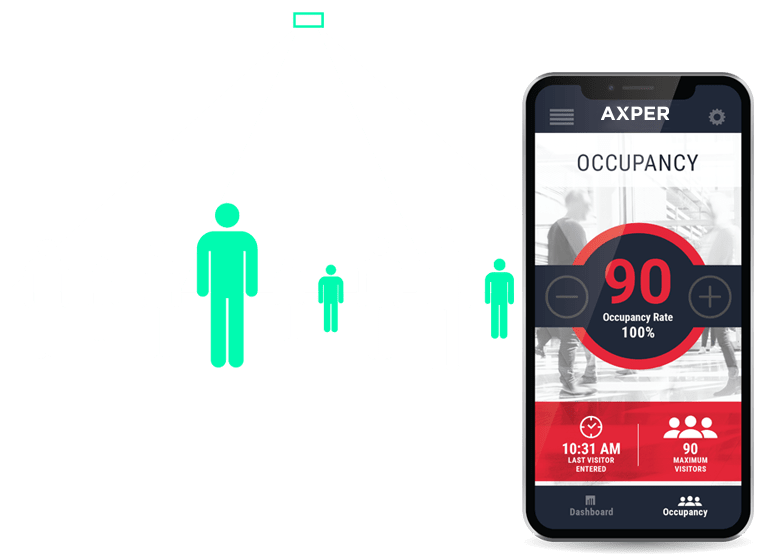 Easy to install occupancy management
solutions
Real time tracking and alerts related to capacity
---