Adapted solution.
---
Whether for security purposes or to accurately count the number of people in strategic areas of your buildings, the tools offered by Axper will allow you to re-imagine space and create work areas that are truly adapted to the needs of occupants.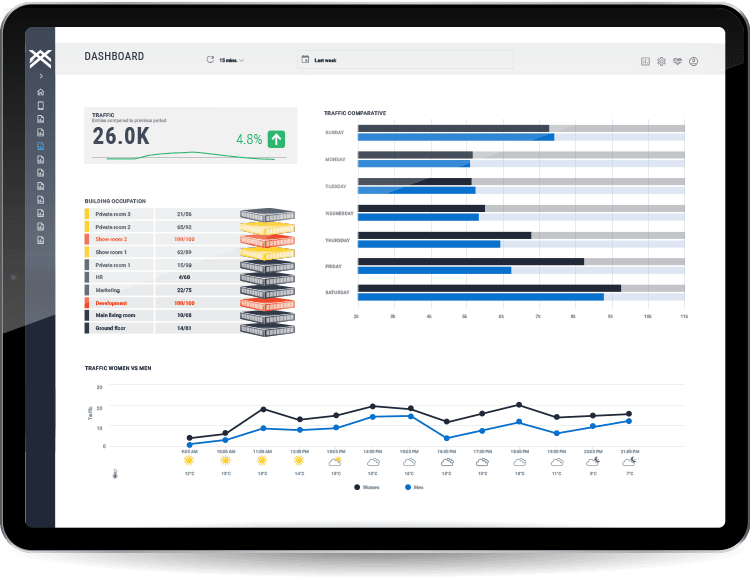 Efficient
---
Identify overused and underused spaces to improve efficiency and reduce your operating costs.
Safe
---
Provide a safe and more engaging
environment that demonstrates care
for employees and occupants.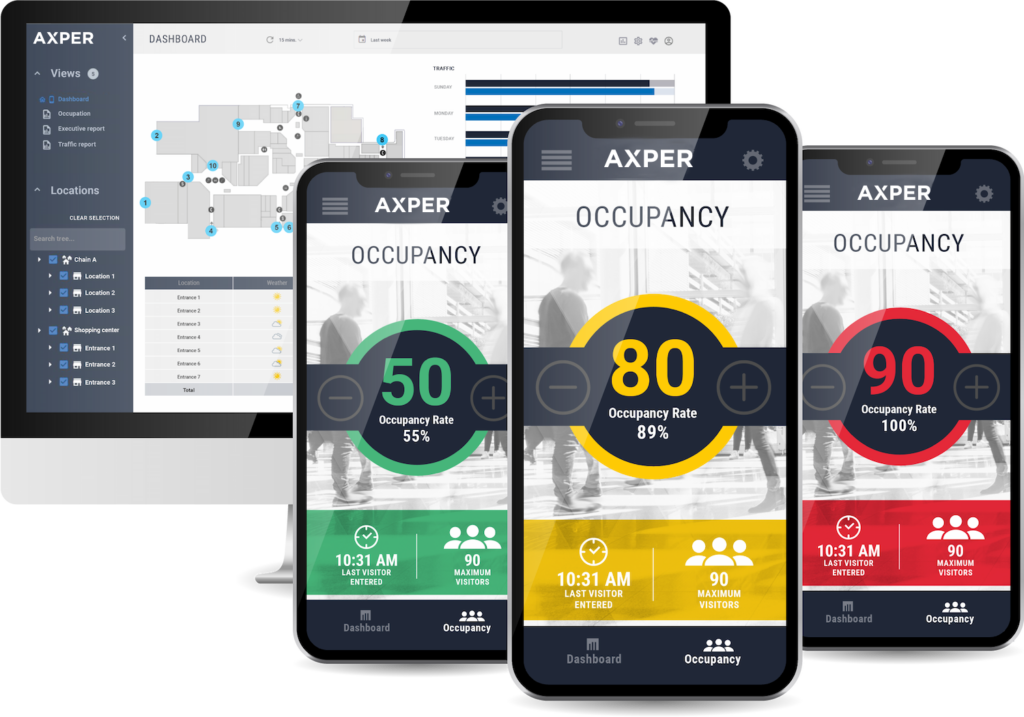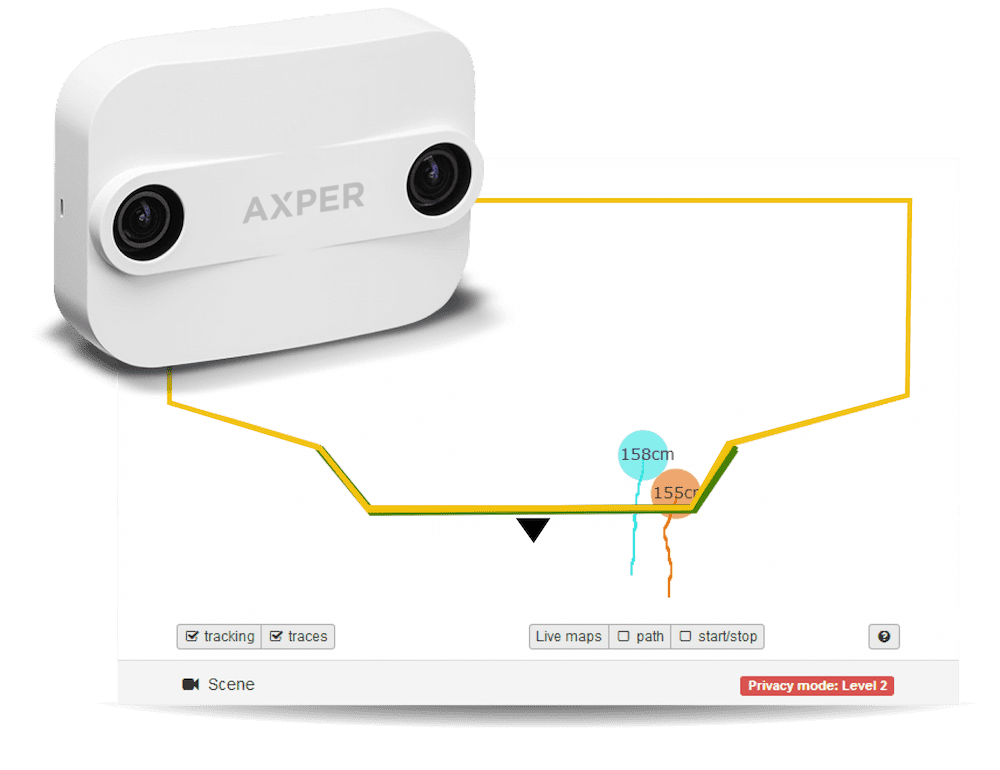 Anonymous
---
Our counting solution uses the most accurate 3D vision on the market while respecting the privacy of the occupants.
Our sensors do not identify an individual and the data they provide is completely anonymous.
Easy integration
---
Axper's solution can be easily integrated with your internal systems.
Moreover, our technical team can assist you with any custom development.