Make better decisions
At Axper, we revolutionize the way buildings utilize data by offering cutting-edge People Counting Solutions.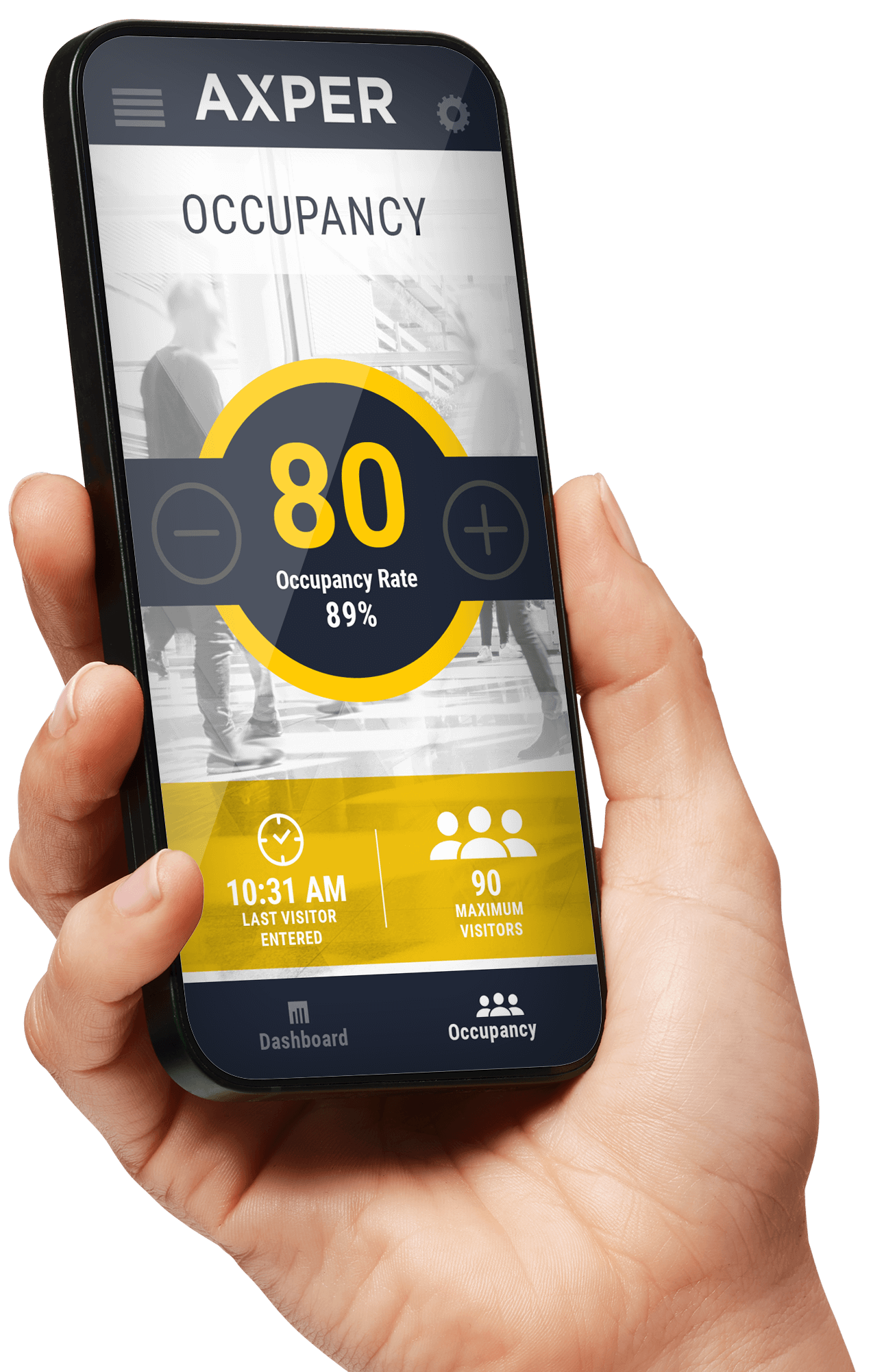 Advanced Technology
Our advanced technology employs state-of-the-art 3D vision technology to accurately count and analyze foot traffic in real-time.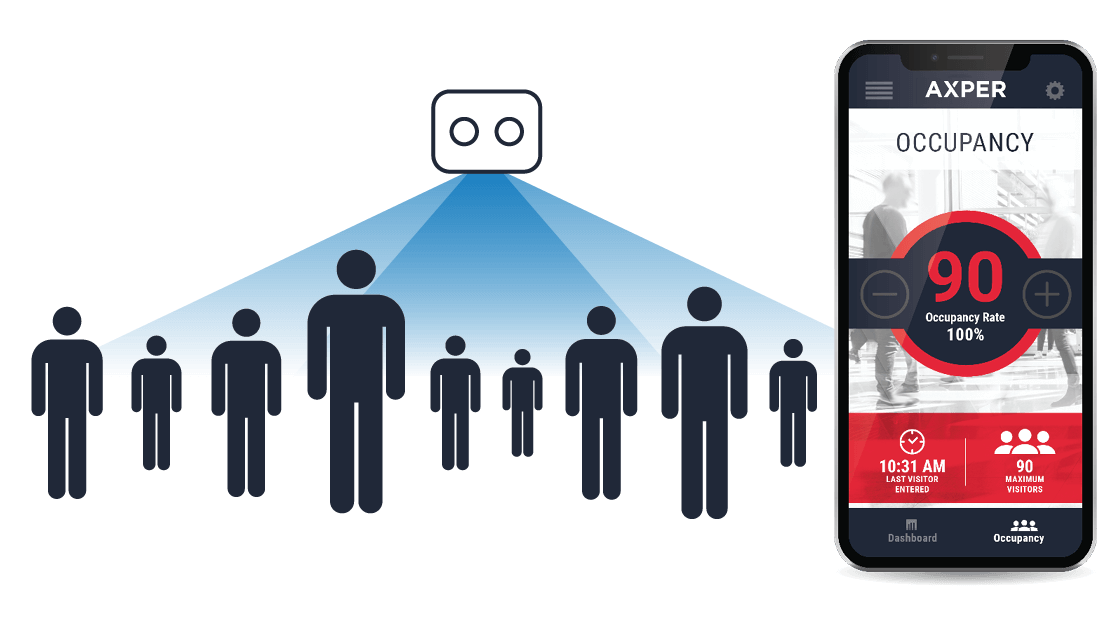 Make Informed Decisions
With our solution you can improve workplace performance, and enhance the overall efficiency and safety of your building.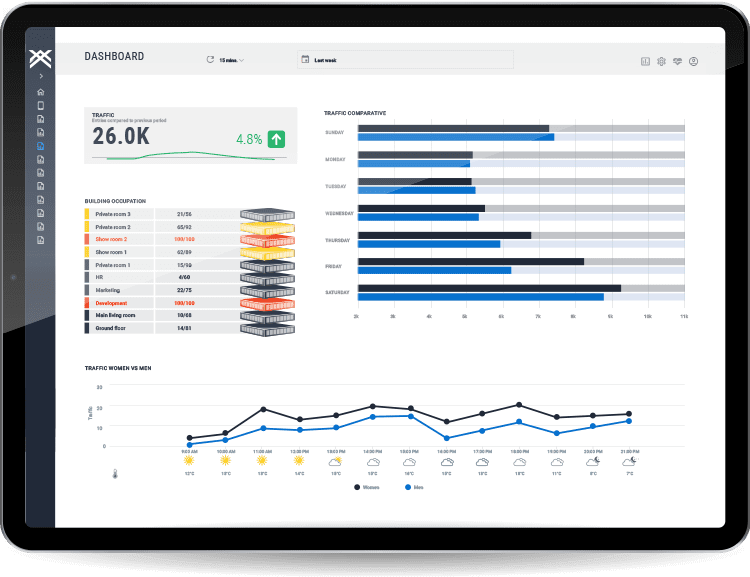 Your Privacy Matters
Our People Counting Solution employs anonymous data collection methods, ensuring no personally identifiable information is captured. Your privacy is respected at all times while providing valuable insights to enhance building efficiency.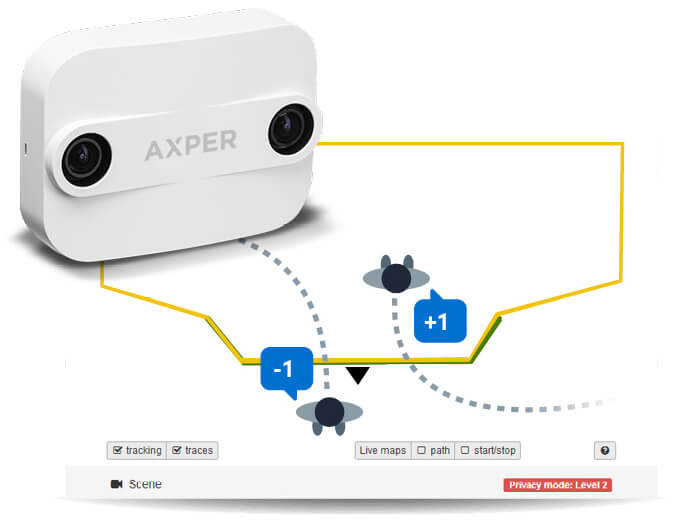 Why People Counting Matters?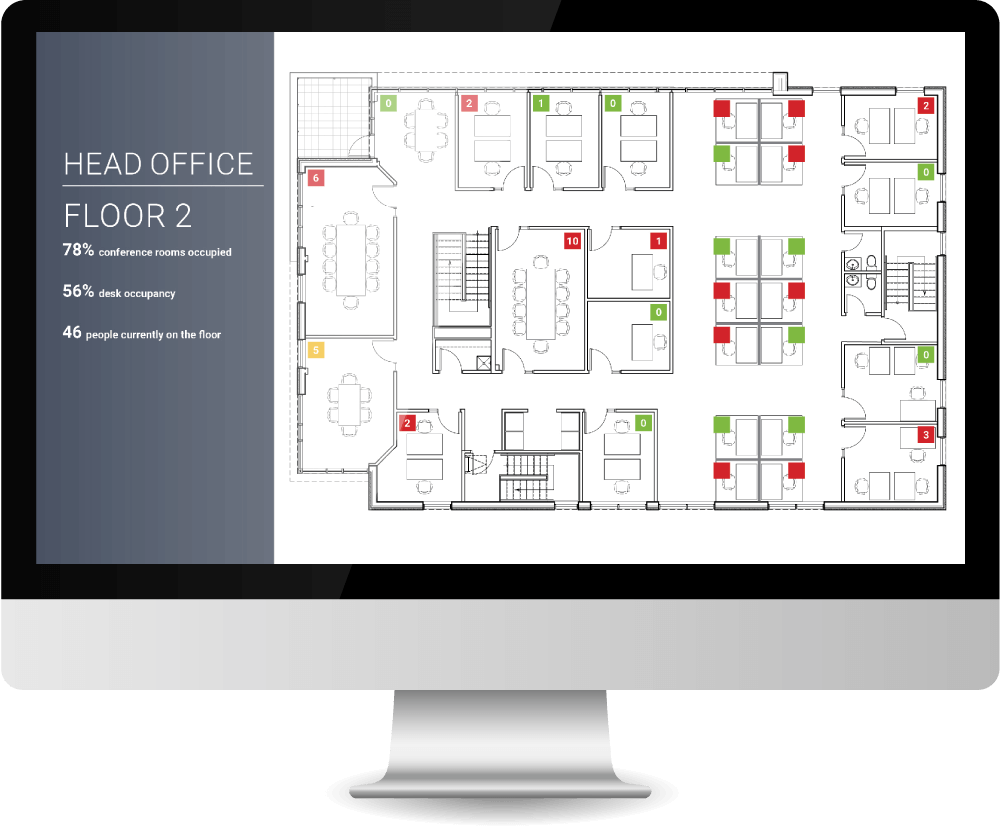 Data-Driven Decision Making
With accurate and real-time data on foot traffic, you can make informed decisions to improve operational efficiency, optimize workplace performance, and enhance the overall occupants' experience.
Space Utilization Optimization
Understand how your building spaces are used and identify areas for improvement. Maximize space utilization and make the most out of every square foot.
Crowd Management and Safety
Ensure the safety and comfort of occupants by monitoring and managing crowd density. Receive alerts when occupancy limits are reached to maintain a safe environment.
Improve Occupant Experience
Enhance the occupants' experience by analyzing utilization trends and high-traffic areas, and optimize your workplace design.
Benefits of our People Counting Solution.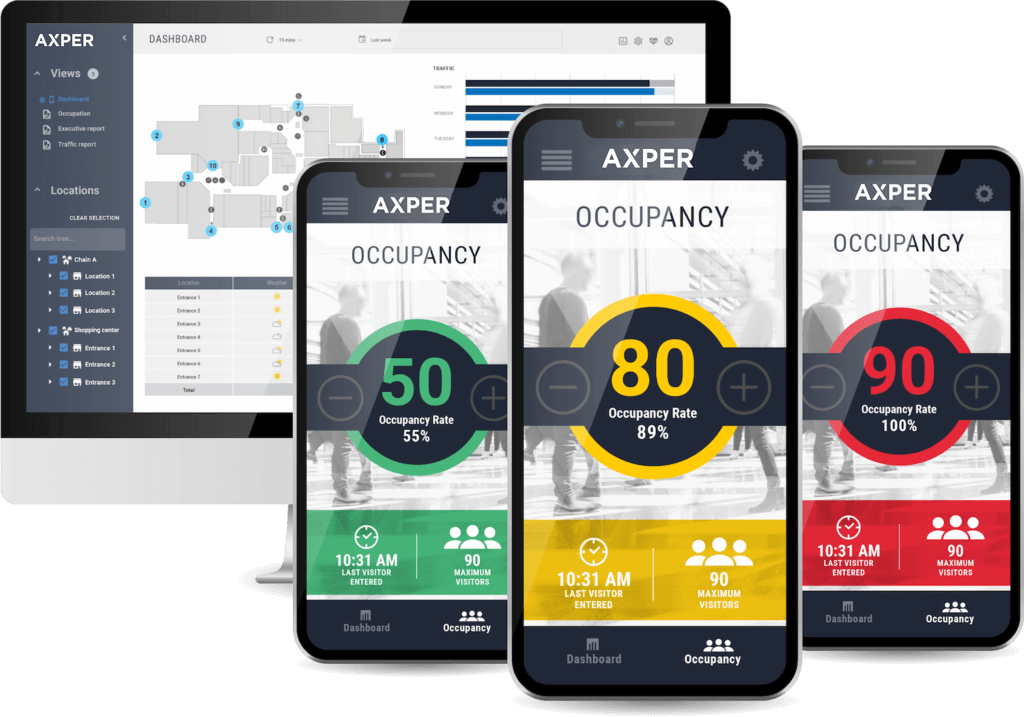 High Accuracy and Reliability:
Our technology offers industry-leading accuracy, ensuring reliable and precise data for your building management needs.
Customizable Solutions:
We understand that every building is unique. That's why our people counting solutions can be customized to fit your specific requirements.
User-Friendly Interface:
Our intuitive user interface makes it easy for you to access and interpret data, empowering you to take immediate action.
Seamless Integration:
Axper's People Counting solutions seamlessly integrate with your existing building systems, making implementation smooth and hassle-free.
Data Security and Privacy:
We prioritize data security and adhere to strict privacy guidelines to protect your information.
Expert Support:
Our team of experts provides dedicated support throughout the setup and operation of our people counting solutions.
Discover how Axper has transformed businesses similar to yours.
Read our news