Corporate News
---
What's new?
Paris Retail Week Report
Published on October 2, 2018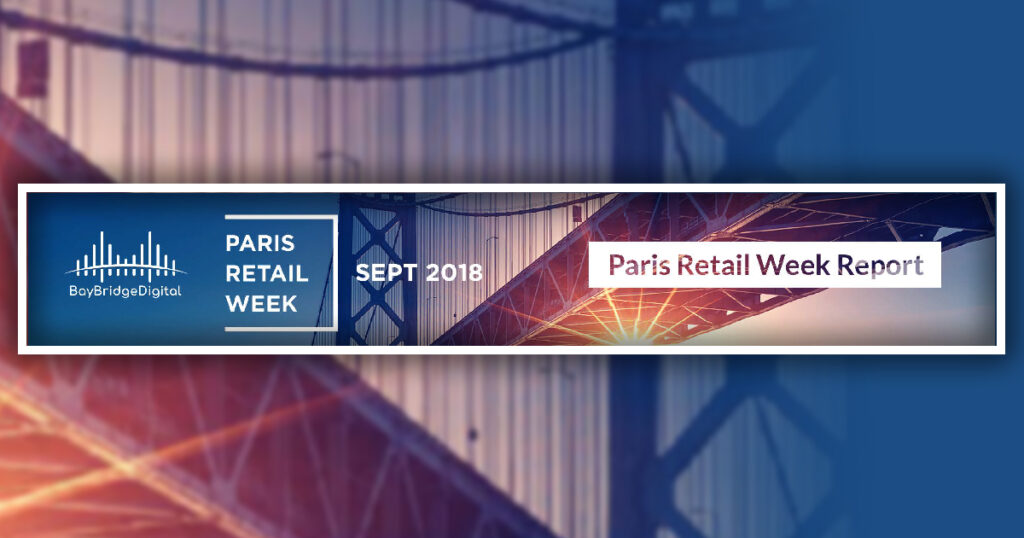 (Download the original source)
After a succesful show in Paris, BayBridge Digital had very interesting comments about Axper in their article. (see page 2 of the article)
ACTORS TO FOLLOW CLOSELY DURING THE RETAIL REVOLUTION
The BayBridgeDigital team encountered several exhibitors, and among them stand out three interesting value propositions.
Axper: Client: count and analyze
Axper, one of the leading specialists in people counting and tracking solutions in Canada and the United States was present at the Retail Week 2018.
Axper Suite, its new solution, delivers a range of analytics solutions including:
Evaluate the time spent by clients in store.
Analyze customers preference and their shopping path tracking.
Improve products merchandizing.
Monitor the time spent at the service counter, at the cashier and in queue.
Axper's smart solution is not limited to retailers but also helps museums, public and governmental institutions analyze flows of people and adjust security measures accordingly.
Read full article by downloading the original source