Our all-inclusive, turnkey solution offers
no upfront investment required
We make traffic counting
as easy as it can be
We install, guarantee, support and service the equipment and software,
host the data and provide you and your team with easy
access to your traffic data through simple and intuitive
analytics dashboard.
You also have the option to easily
integrate the data to your internal systems through our API.
Benefit from our all-inclusive bundled
per camera monthly payment*
---
Contact us, we will be happy to answer your questions.
*Based on a 36-month contract
Latest generation
of people counters and tracking tools
---
Proven, efficient and reliable cameras
Accurate in any environment, from heights of 8' to 60'
Can differentiate staff and children as well as manage queues and dwell time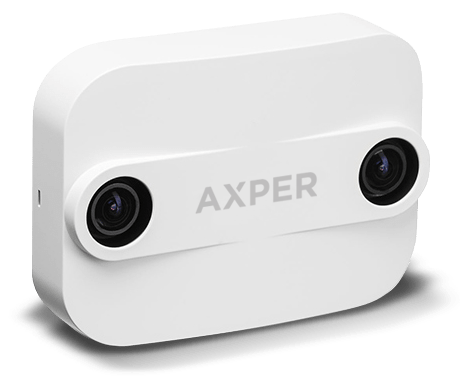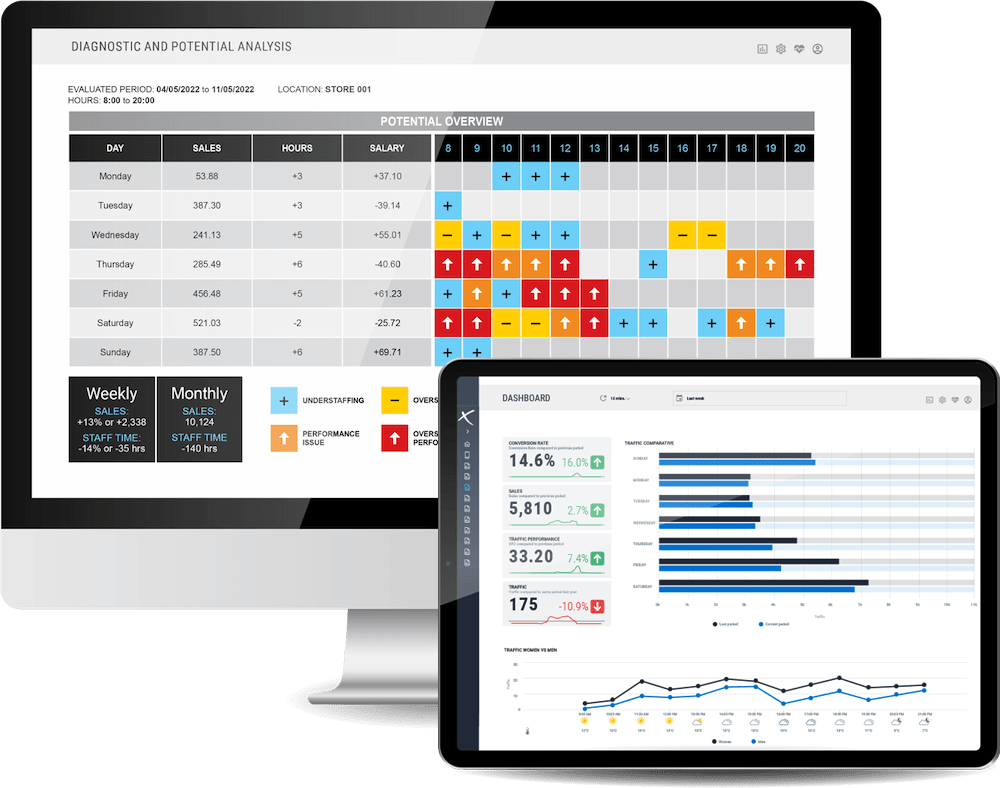 Your data,
your reports
Dashboards showing traffic data in real-time
Wide selection of standard & custom reports
Analytical tools designed to help you better understand your traffic data
Dedicated
multilingual
support teams
---
Real-time alerts monitoring for each camera
Experienced live support and service calls 7 days a week
You already own
people counters?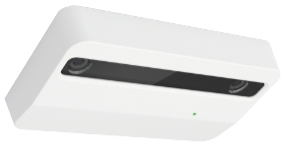 Your current counters are certainly compatible with our turnkey solution.
Book a meeting with one of our specialists to assess your current installations.