Corporate News
---
What's new?
The Musée de la civilization chooses Axper's smart solutions to manage people counting
Published on June 29, 2021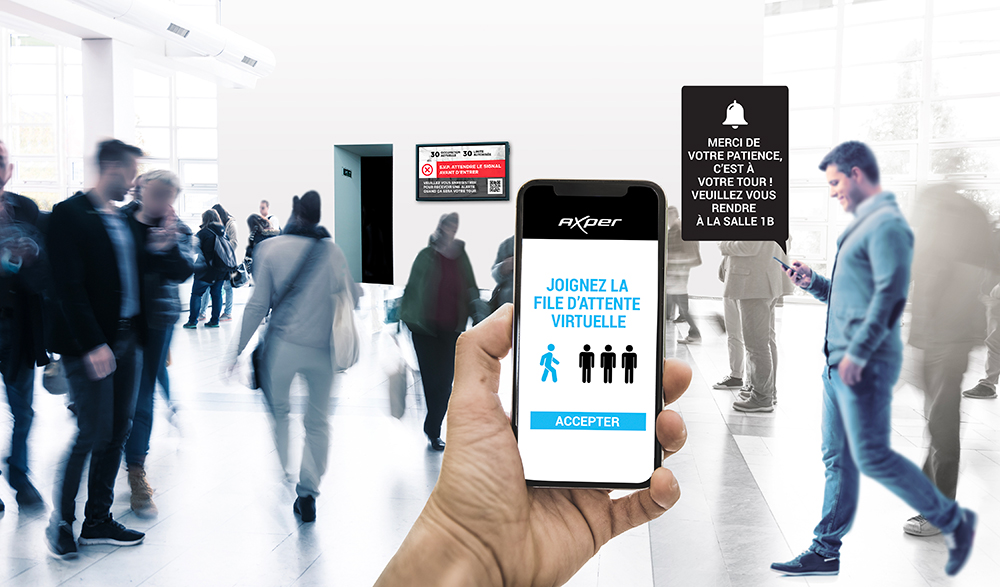 Seeing the maximum capacity on the front of establishments is now an integral part of the customer experience. The Musée de la civilization has decided to innovate by choosing Axper's smart solutions to manage their queue and the capacity of the number of people in its exhibition halls. This Quebec company offers the most advanced technology in terms of people counting, since it combines the management of both queues and seat occupancy, all using 3D cameras. Farewell, queue! This new technology was successfully tested during the presentation of the Special Effects exhibition! and will be on display again as part of the exhibition Ô merde! recently inaugurated.
When a room has reached its maximum capacity, visitors can register in a virtual waiting room using their smartphone and then continue their visit to the other available rooms. They will receive an alert when they can enter the desired room. If a room is not fully occupied, the queue management system is not open. This is an agile solution for all companies and institutions wishing to keep security and customer service at the heart of their values.
Axper's technology includes, among other things, 3D vision sensors to count each visitor and thus know the occupation in real time to maintain an optimal number of visitors. A smart screen at the entrance to each room notifies visitors of the number of people and the room's current capacity.
With Axper's smart solutions, the Musée de la civilization ensures that it follows the health rules in force and offers a unique and safe experience to its visitors.
About the Musée de la civilisation
Located in the heart of Quebec City, the Musée de la civilization offers original and fascinating exhibitions on the human experience. These presentations allow visitors to experience an immersion in the history of Quebec civilization from the First Nations to the present. www.mcq.org.
About Axper
Axper is a high-tech Quebec company specializing in automated traffic management and occupancy analysis. Thanks to more than 15 years of experience in this niche market, the company has deployed thousands of 3D sensors and artificial intelligence technologies around the world. Axper's main sectors are the retail industry and intelligent building management. www.axper.com.