Resources
---
Real-time Occupancy
Social distancing solutions
Just like you, Axper
cares about the health
of your customers.
---
Real-time occupancy
Sensors that communicate entries and exits of your customers in real time.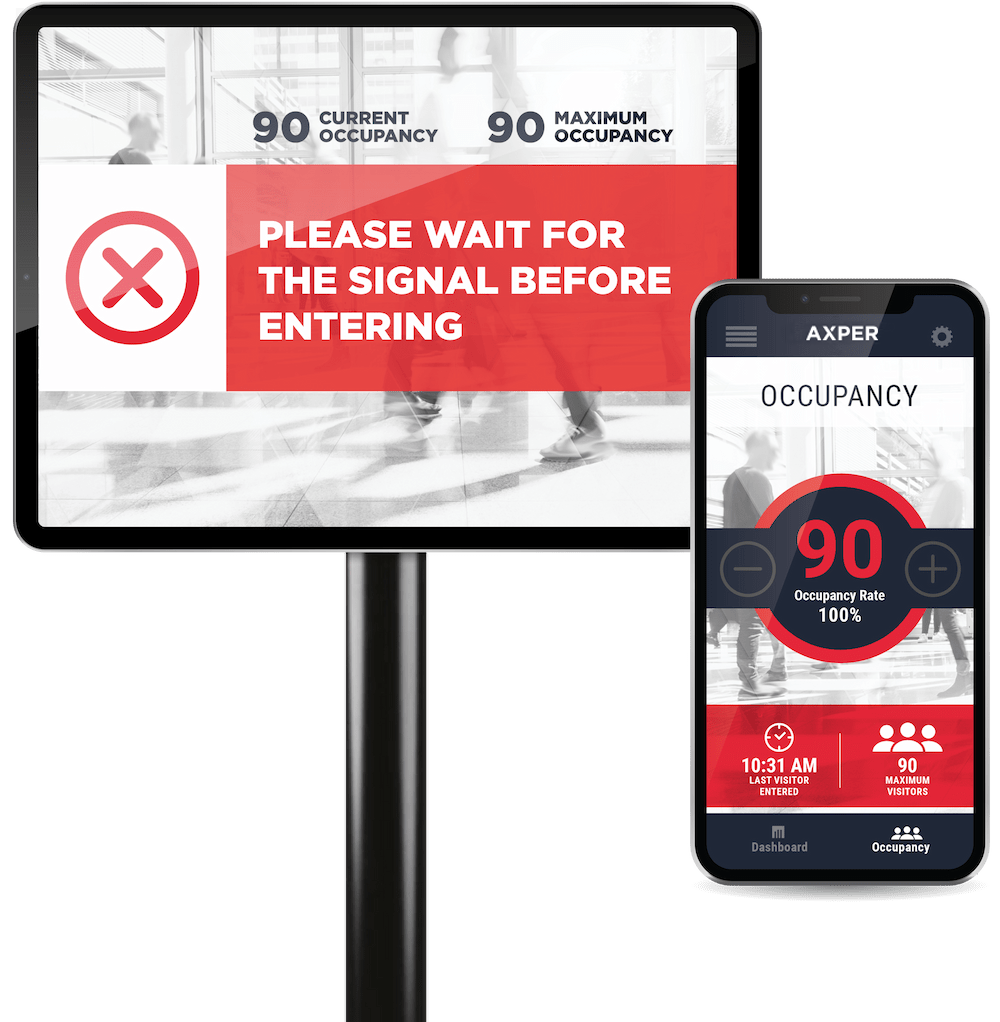 Wait in line in the comfort
of your vehicule
Virtual queue line
---
When the limit of people inside is reached, your customers will no longer have to wait in line outdoors with our virtual queue app.
1.
Upon arrival, the customer registers their name on the platform.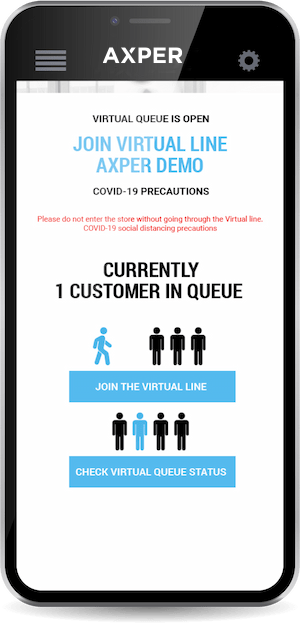 2
The customer receives notifications for their place in the virtual queue.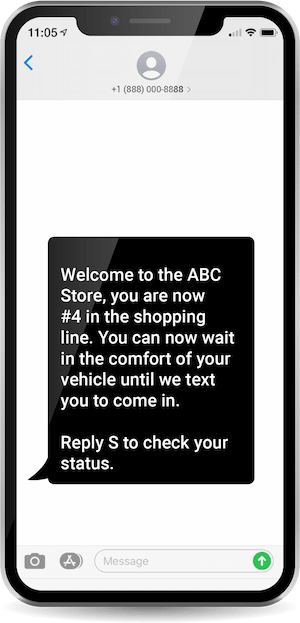 3.
The client receives a notification that it is their turn.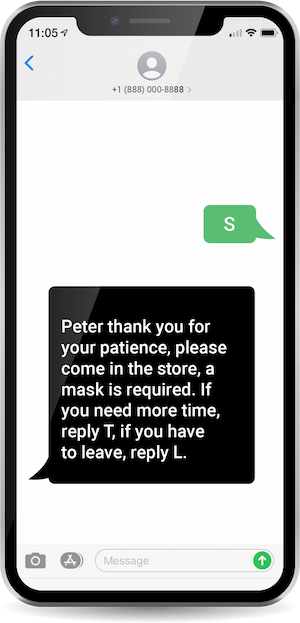 4.
Upon entering, the customer must validate their presence in order to be removed from the queue.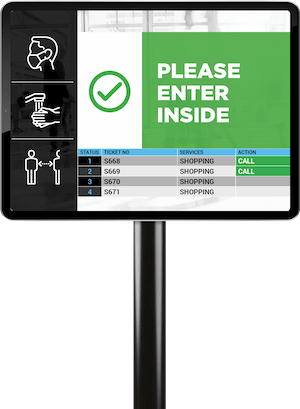 Don't make your clients wait in line, use the virtual queue.
Other products datasheets for people counting and
occupancy and capacity management
How can we help you?
---
Axper's professionals enjoy helping their client find the right solution.
Our recommmendations are always packaged and priced to meet your objectives.
Fill in the form below and one of our advisers will get back to you.

Mandatory fields are indicated with an asterisk (*)
"*" indicates required fields